Project Overview
My client asks for two interactive exhibits to highlight their philanthropic work aimed at reducing hunger and homelessness in the local community. Rather than jumping right to a digital touch screen, I explored ways to create kinetic analog features.
| | |
| --- | --- |
| Roles | Concept, Design Development, Construction Coordination |
| Agency | Interior Architects |
| Client | Confidential |
Hand Cranked Breakfast
Inspired by the whimsy of Rube Goldberg machines, I created an interactive wall telling the story of a community garden-to-table breakfast. Each step of the process is featured as a wooden automata that performs a looping motion when a handle is cranked. Requiring the viewer to put some (light) elbow grease in each step, they are helping to grow, prepare, and serve the meal. A wall graphic and vinyl details help tie the features together into a cohesive story. A photo wall on the adjoining wall allows the client to highlight specific volunteering efforts.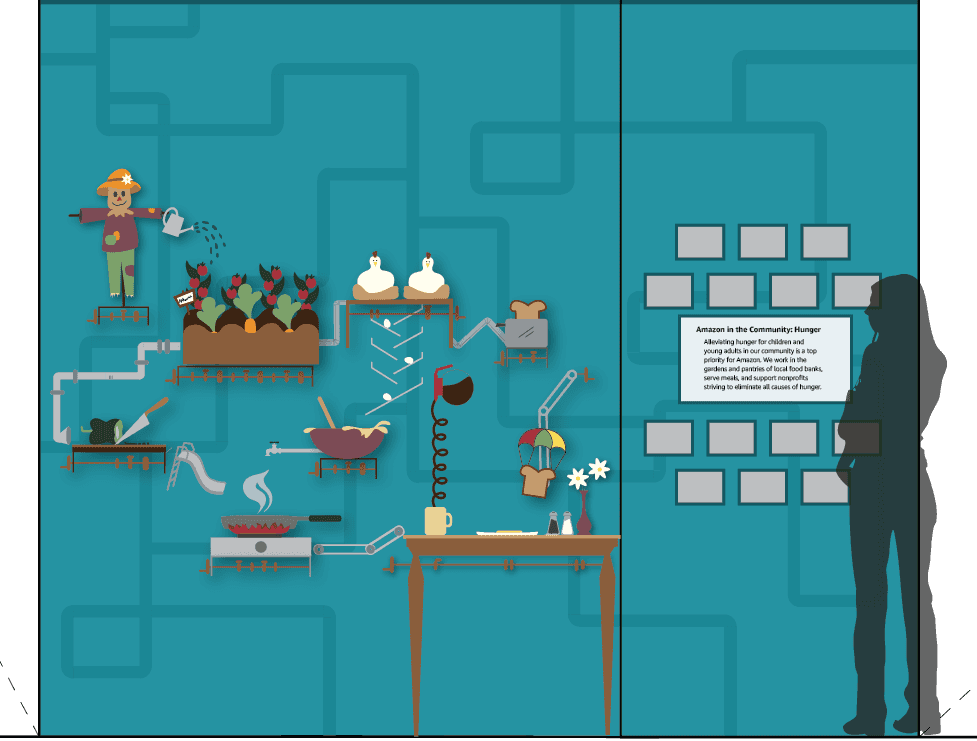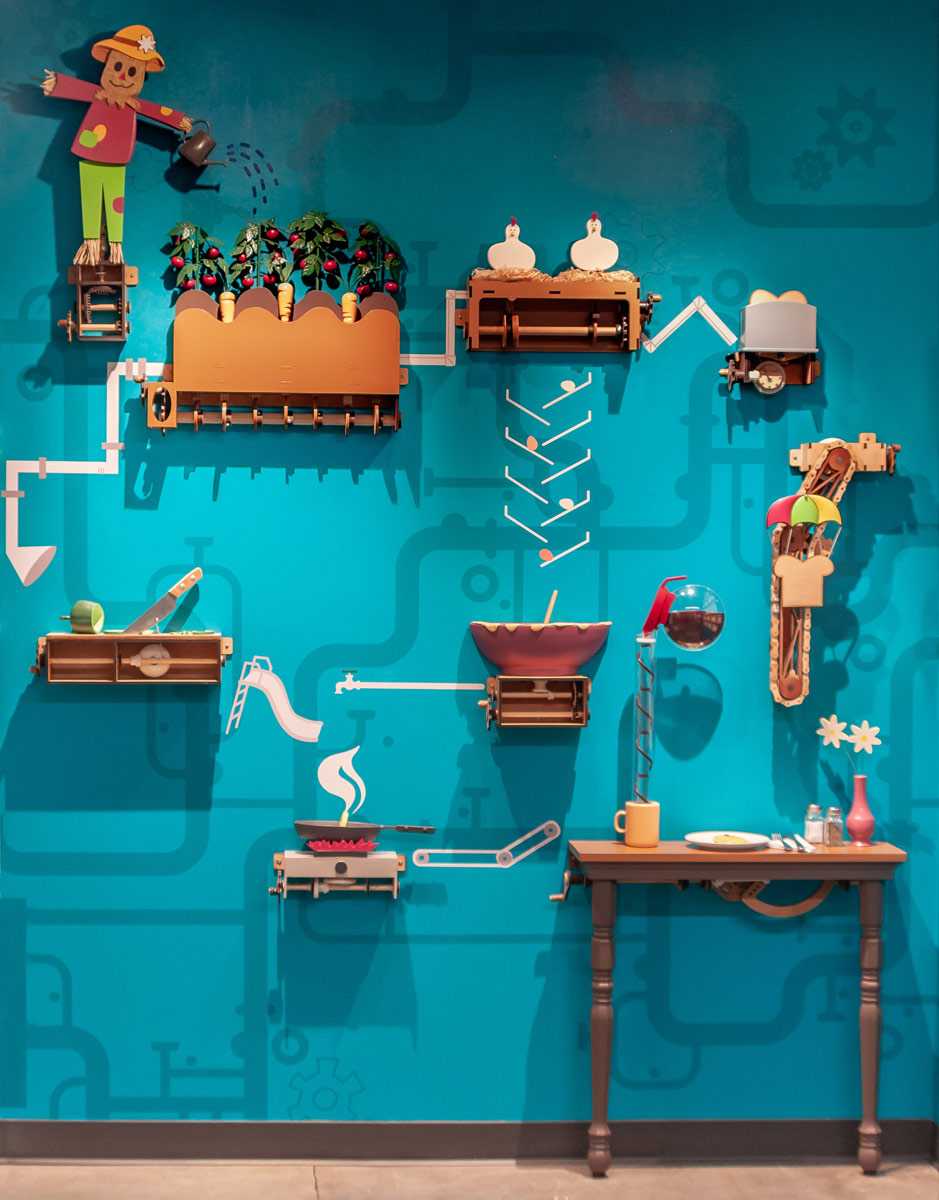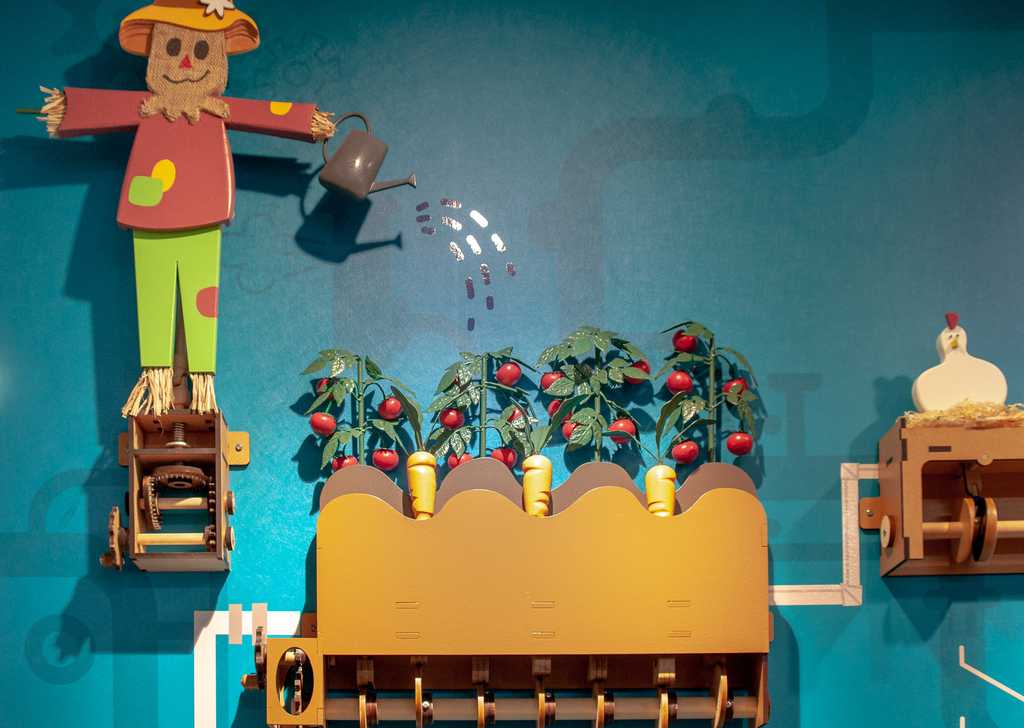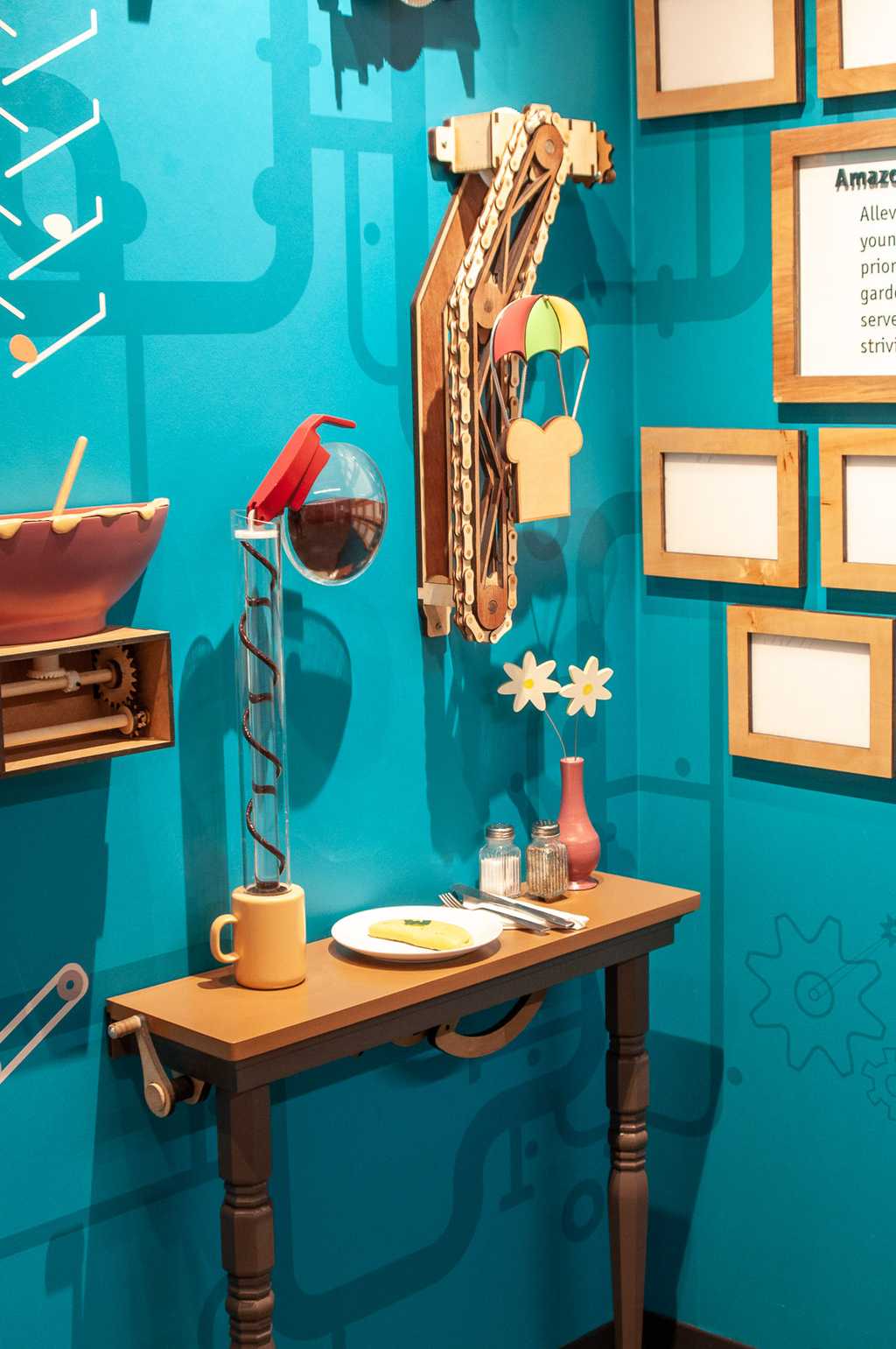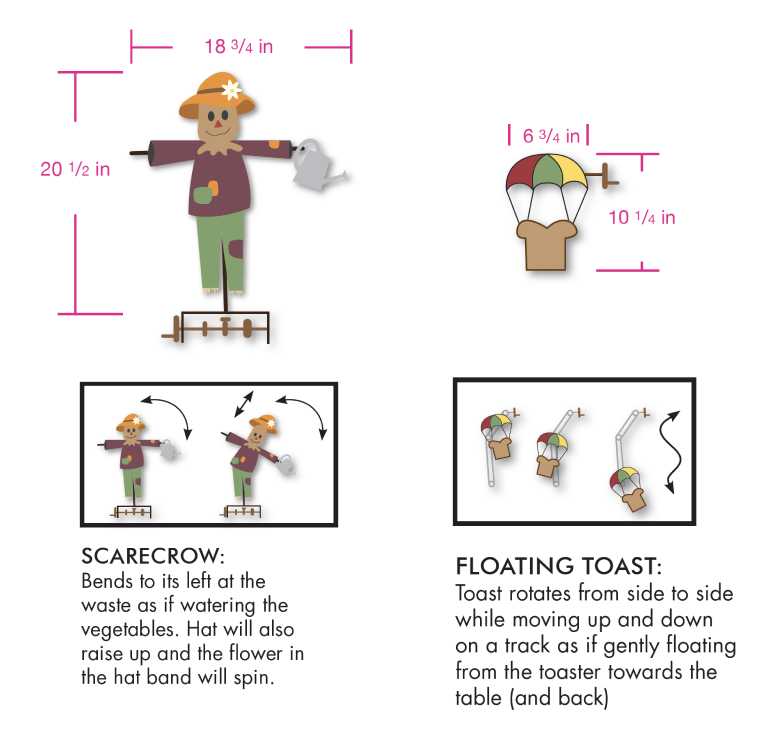 Dream Home
This quite alternative workspace is half real, half drawn as if not fully real. The space includes plush seating (not pictured) and a plethora of details to make it feel homey. Frames over the dimensional mantel allow space to place photos from various volunteering efforts as well as a plaque explaining the intention of the volunteer work this space is honoring.